Our Facilities
Office
Collision Shop
At Precision Body & Frame, we employ the highest standards for your vehicle repair. Our multiple repair / paint bays allow us to get to work on your repair quickly. Our state-of-the art equipment and highly trained personnel allow us to put a lifetime guarantee on our work.

Paint Shop
Whatever the damages to your vehicle, you are assured the refinish will blend flawlessly with your existing paint color.
Our SprayBake baking booths provide a factory finish once the color has been matched and meticulously applied.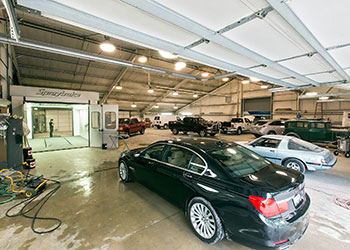 Detail Shop
Photos coming soon!